Does it Snow in Pinehurst?
According to Sperling's Best Places to Live the average snowfall in our area is 3" a year. When you live here that looks a little different. Many years we have no snow and on other years we will have a storm of 5 or so inches. Not bad compared to the US average of 26 inches!
Our winter weather can be beautiful. We often laugh that we can have all four seasons in just one week. Just this week, we have had 70 degree days and today is in the 40's. When we have a "snow storm" we enjoy the beauty and simply wait for it to melt. No shoveling required!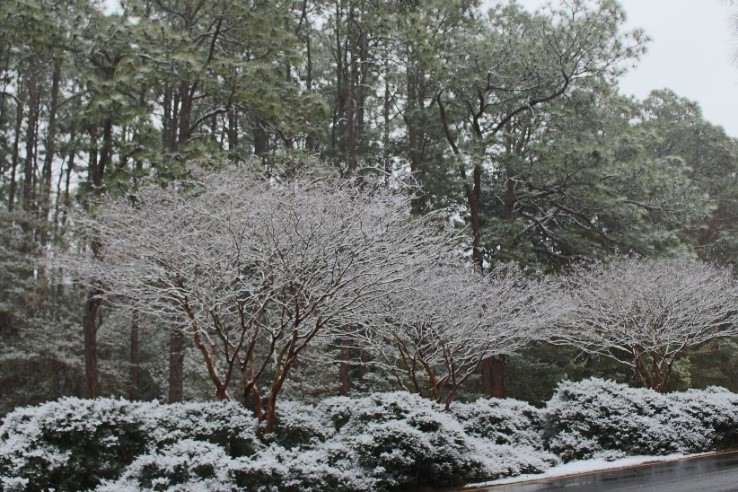 Children wait with great anticipation of snow in hopes of using the sled they received for Christmas. Obviously some years are better than others! I find this picture from Bed Bath and Beyond very optimistic and it makes me smile. I too, enjoy a pretty snow day to make a great pot of stew, sit on the couch and enjoy the beauty! Of course, if it doesn't snow we are always lucky enough to enjoy it. Our local small town theater, The Sunrise, brings in snow by the truckload to enjoy with their holiday movie! Check out our local paper, The Pilot, for their pictures here. I'm sure you can see why we have made Sperling's Best Places to Live!