Not far from Pinehurst you can find some great peaches! With dozens varieties each trip to the farm stand will give you a different peach with a different sweetness and flavor. Best of all it is just minutes from the tree to the farm stand. My local farm favorites are Ken Chappell Peaches and Kalawi Farms both in Eagle Springs.
We enjoy them in so many ways but I think our favorite might just be grilled with a honey glaze and served over vanilla ice cream!
These are the first we have purchased of the season on a trip to Ken Chappell's!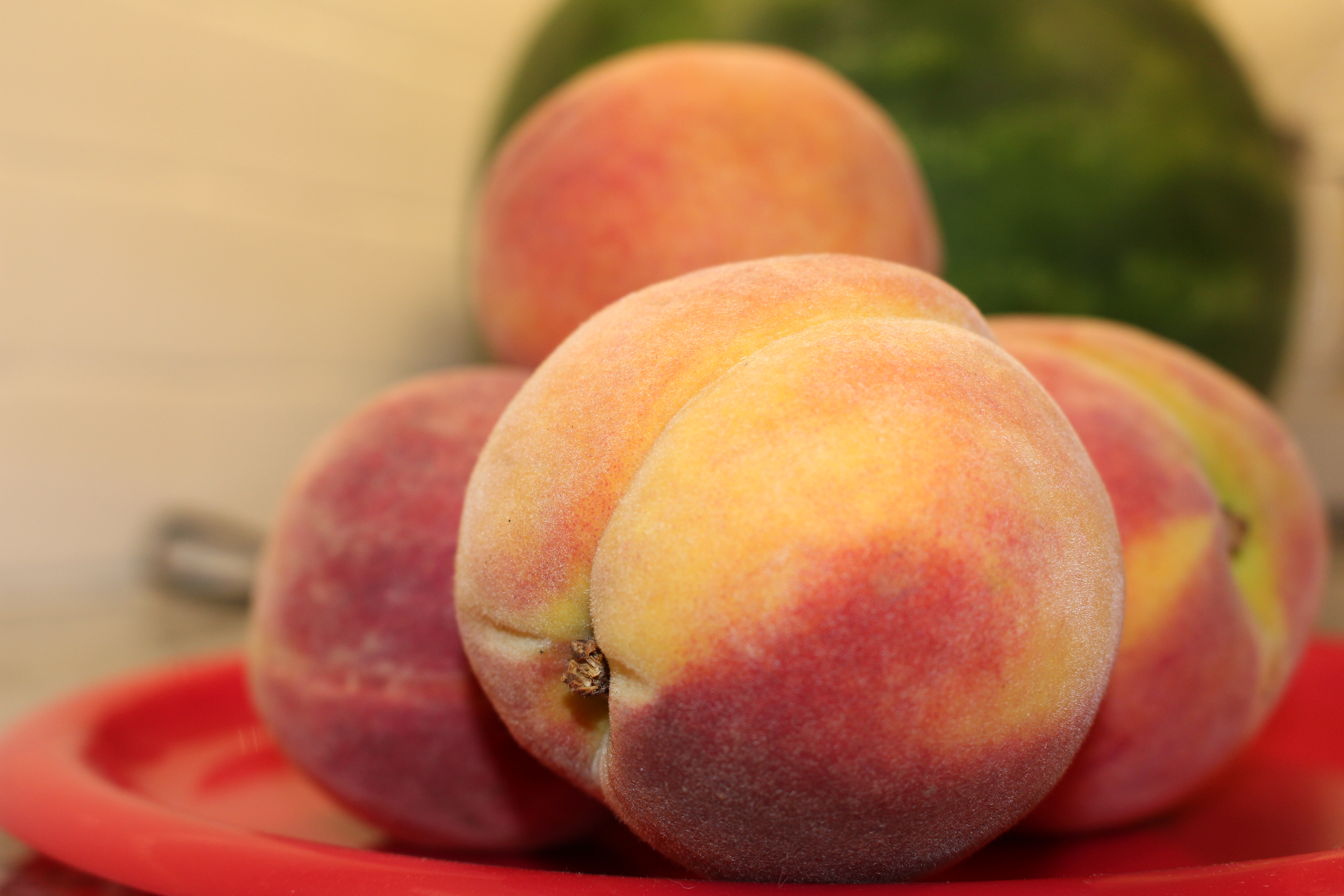 If you are looking for all things peach be sure to visit the 22nd Annual Peach Festival in Candor on July 20th and 21st!