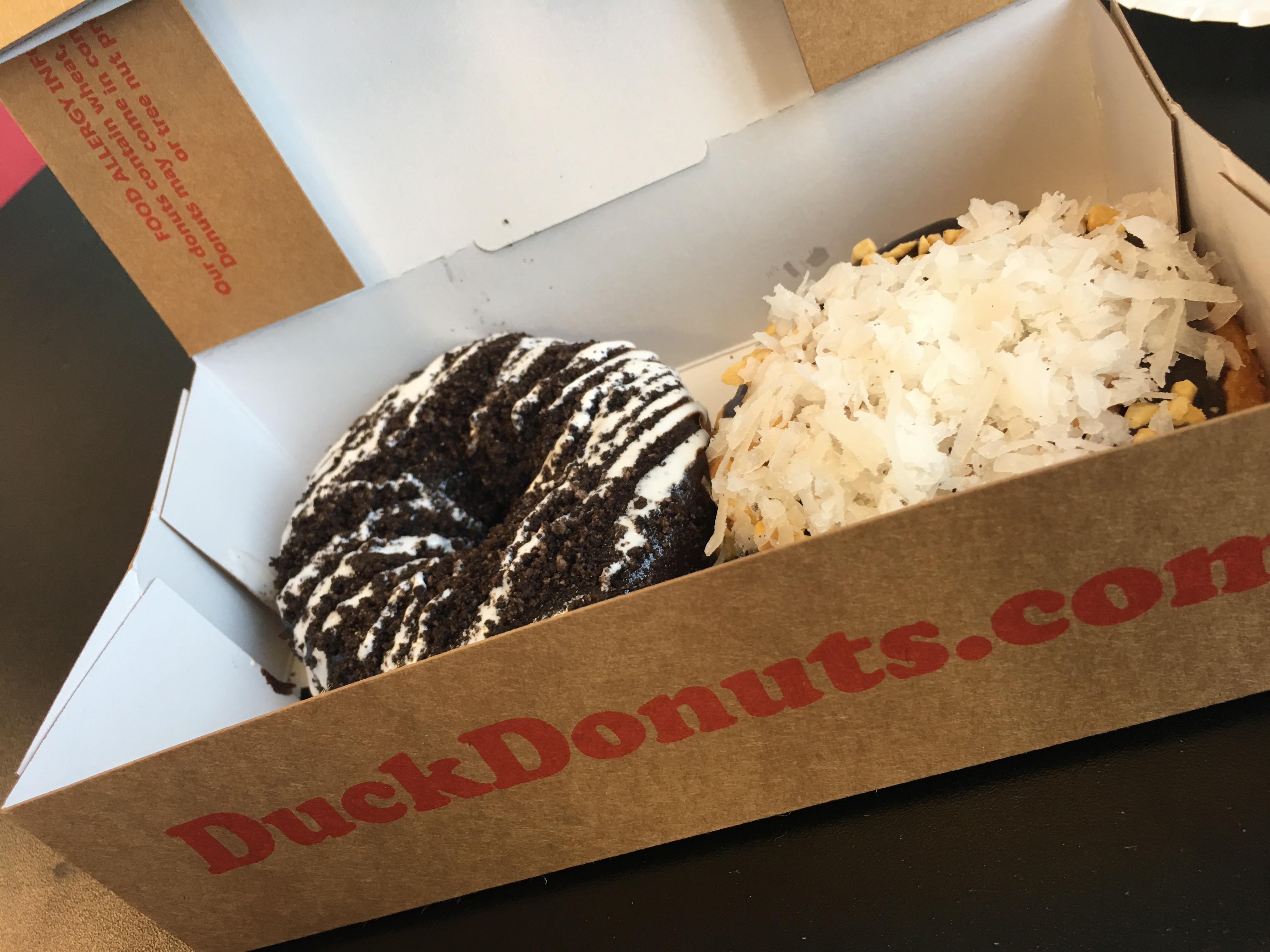 Not All Donuts are Created Equally!
Whenever we make a move we are in search of things we miss from "back home." Depending on how far away you move those cravings can be hard to satisfy.
Everyone has their favorite donut! You can often find if someone is from the "north" or the "south" by asking Dunkin Donuts or Krispy Kreme. Moving from the north the Krispy Kreme donut is fun on vacation, but people want their favorite, their stand by, the one they grew up with. Recent years have brought a few different donut shops to the area.
The original is Granny's Old Fashioned Doughnuts located at 201 Johnson Street in Aberdeen. Fresh, delicious and when they run out they are done for the day! Don't drag your feet!
Next Dunkin' Donuts opened on the corner of US 1 and Johnson Street. Everyone feared it would be the demise of Granny's. Not a chance! Of course, Dunkin' also offers breakfast sandwiches, lunch, etc….
Over the last year Duck Donuts arrived from the Outer Banks! Some say they are not donuts! The line on weekends says otherwise! Donuts are made to order and you choose your topping. The favorite of patrons seems to be Maple Bacon. My sweet tooth loves the chocolate icing with peanuts and coconut! You can find these donuts in the Lowes Shopping Plaza in Southern Pines.
Last to enter our donut arena was Southern Angel Donut Company located at 211 Central Park Avenue in Pinehurst. You can't go wrong here! Feel free to stop in or pre-order!
Feel free to try them all! As the saying goes…. Donut worry, be happy!